Tomato and Red Lentil Soup
Perfect for Veganuary!
45 Minutes
Serves 6
Vegan
Ingredients
1 white onion, finely chopped
2-3 stalks of celery finely sliced
1 carrot, peeled and finely chopped
Olive oil, 1 tbsp
800g of medium to large sized tomatoes, roughly chopped
Vegetable stock, 1.5 litres
Red lentils, 300g
Smoked paprika, 1-2tsp, depending on preference
Salt & Pepper
Optional: chilli flakes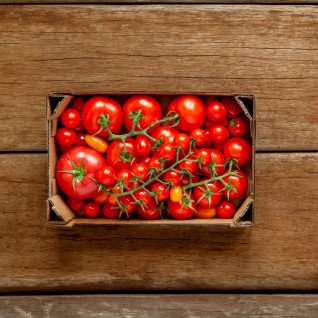 Method
Fry the onion, celery and carrot in the oil and butter in a large saucepan until softened.
Add the remaining ingredients and bring to the boil
Turn the heat down and simmer for 30 minutes until the lentils are soft and cooked through
Serve the soup chunky or liquidise until smooth.
Optional: top with a sprinkling of chilli flakes