Isle of Wight Tomato Gazpacho
The ultimate Gazpacho recipe that is ready in minutes!
15 Minutes
Serves 4
Vegan
Ingredients
500ml Isle of Wight Tomato Juice
¼ red pepper finely diced
3 inch piece cucumber, seeded and finely diced
2 large Isle of Wight tomatoes, any colour, cut into quarters, seeded and finely diced
3 tbsp olive oil
1 tbsp Isle of Wight Tomatoes balsamic vinegar
½ tbsp Worcester Sauce
A dash of tabasco
Salt & Pepper
A handful of basil leaves
Croutons (optional)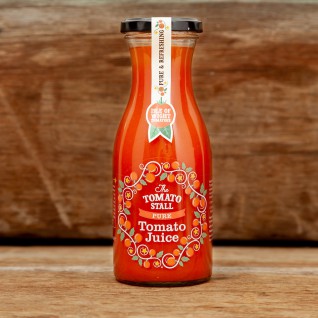 Method
Put the tomato juice in the fridge.
Mix the diced vegetables with the olive oil, vinegar and Worcester sauce and tabasco and put in the fridge for at least an hour
Pour the tomato juice into individual bowls and divide the vegetable mixture between the four bowls, spooning it on top. Shred the basil leaves and use to garnish the soup along with the croutons if you're using them.