Irini Tzortzoglou's Glykos trahanas
Masterchef winner of 2019 shares her vegetable scraps and pasta soup with spinach and feta pesto
Ingredients
20ml olive oil
1 small onion, finely chopped
2 bay leaves
a few strands of saffron
2 celery sticks, very finely sliced = 1 carrot, cut into very small dice
100g cabbage, shredded
150g baby tomatoes, cut into halves or quarters
1¼ litres vegetable stock
100g sweet trahanas pasta micro-herbs (optional)
For the spinach and feta pesto
50g young spinach leaves
25g feta cheese
25g toasted pine nuts
1 garlic clove, finely chopped lemon juice, to taste 50–75ml
extra virgin olive oil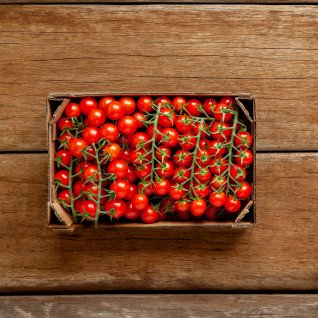 Method
Put a large saucepan on a medium heat. Add the olive oil and the onion and cook for 3–4 minutes, lowering the heat if necessary to simply soften the onion, not brown it. Add the bay leaves, saffron and the rest of the vegetables and cook for 5 minutes, stirring continuously.
Add the stock and bring to the boil. Add the trahanas, then lower the heat and cook for about 20 minutes, until the trahanas is cooked. Taste and season with pepper. Taste for salt, but take into account that the pesto will be salty because of the feta, so go easy.
To make the pesto, place everything in a small food processor and blitz, then transfer to a bowl.
Serve the soup in bowls, topped with the pesto and micro-herbs, if you have them.